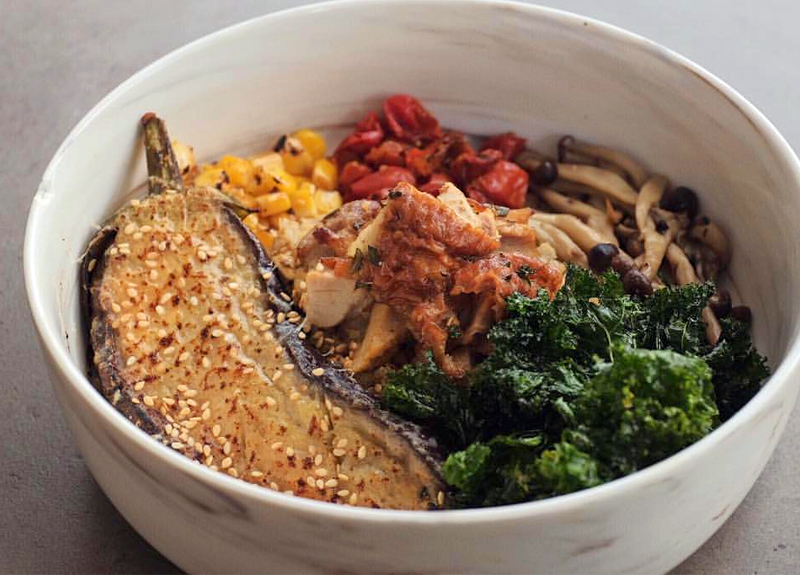 ALEXANDRA – Located in what was once an industrial warehouse, Atlas Coffeehouse ticks all the right boxes for it's high ceilings and roomy interior, friendly service and straight-forward decor and menu. The owners are the same people who were behind Assembly Coffee, and you can see their experience shine through in the easy-going vibe and solid, unpretentious coffee and food.
Why you should come here:
The interiors here are subtly modern without going too industrial or over-the-top artsy. You'll find smooth concrete walls, a mix of wooden and marble-topped tables, and a deep blue accent wall with white tiles along the bottom portion that represent the waves in the ocean. The menu items are also unique without being too extravagant, so you'll find a good mix of healthy eats like the Salmon Soba Noodles and indulgent treats like the Nutella Brioche French Toast.
What we love:
The house coffee blend is a mix of Brazilian and Guatemalan beans, and it comes to us by way of Two Degrees North Coffee Co. The brews are slightly nutty and bitter, which goes well in milk bevvies like lattes and mochas. Try a hot or cold brew with one of their generous brunch-style dishes like the Buttermilk Waffles with candied bacon, or the Creamy Mushroom on Sourdough with the option to add scrambled or sunny side up eggs. If you're on a health kick, try the Atlas Superbowl with quinoa, spinach, sundried tomato, zucchini and squash topped with sesame peanut chicken.
UJ Tidbit:
If your sweet tooth is calling the shots, try the Butterscotch Banana Pancake. It has a wait time of about 20 minutes, but it will all be worth it when you sink your fork into the fluffy pancakes topped with rich caramelised bananas, a melty scoop of homemade honeycomb and butterscotch ice cream, and crispy corn flakes.
Damage:
About $25++ to $30++ for a meal and a coffee.
Cafe: Atlas Coffeehouse
Where: 6 Duke's Road, Singapore 268886
Operating Hours: Tues – Sun, 8am – 7pm
Tel: +65 6314 2674
Find Atlas Coffeehouse on Facebook
Instagram: @atlascoffeehouse
See what else ranks in our Top 50 Cafes & Brunches in Singapore
Like what you see? Stay in the know and subscribe to our newsletters which will give you the weekly low down on travel tips, as well as the hottest events, restaurants, brunches and more around town.