Let's be honest, there is a big gap in the fashion market here in Singapore. We see a lot of fast-fashion and luxury goods,  but not much in between.  While we love some retail therapy at Aijek (in Tangs), Club 21, What Women Want and Suit Supply these still don't always fulfill our needs. But thanks to technology, we can opt into shopping for fab fashion finds from the comfort of home on our favourite hand-held devices. So if you're looking for some great pieces to buy just like us, then you'll love these fashion websites that deliver to Singapore,
Anthropologie
With over 200 stores worldwide, you're probably already familiar with the Anthropologie brand. Their pieces are geared towards creative women who aren't afraid to inject a little personality into what they wear, yet at the same time don't feel the need to follow every trend. You'll find a great mix of sophisticated gear here from boho chic to elegant classic, and modern sporty. They also have a great selection of accessories, intimates, home decor and furniture, and beauty products.
Anthropologie. $35 shipping fee to Singapore and delivery within 5 – 7 days.
ASOS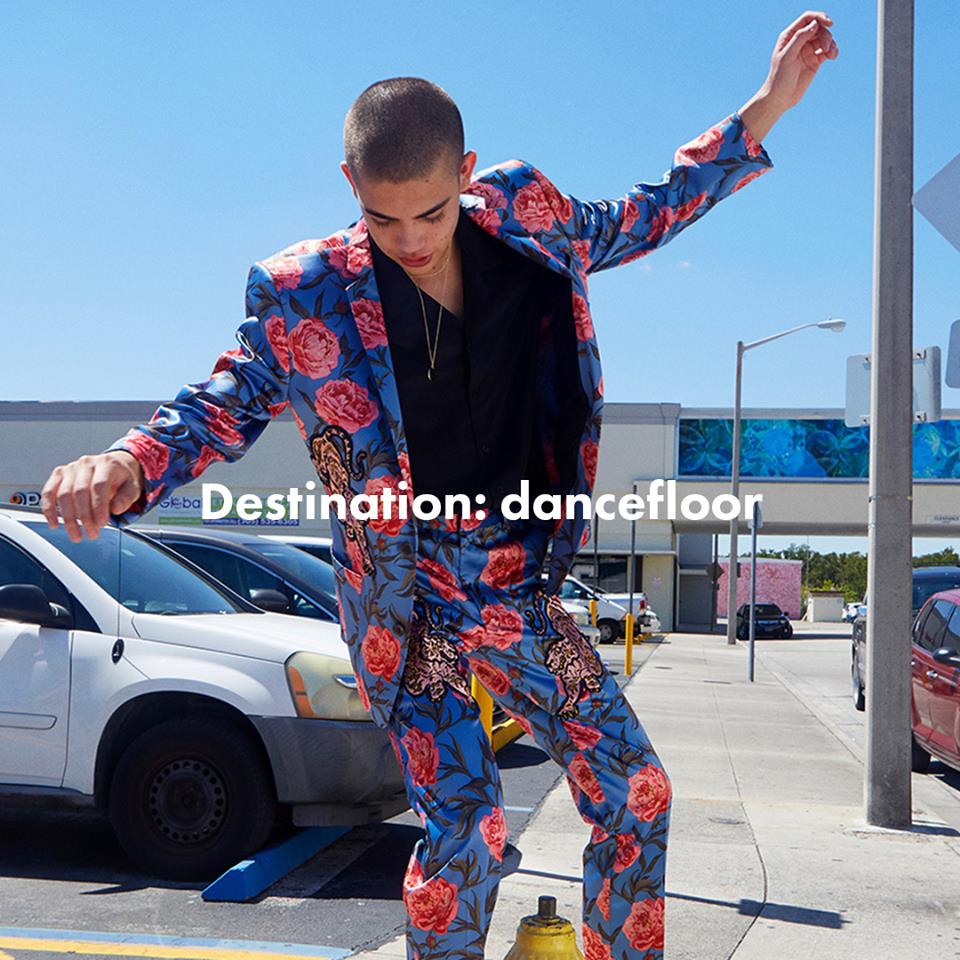 You're pretty much guaranteed to find something to spruce up your wardrobe on ASOS, as this London-based site showcases over 850 brands offering everything from yoga gear to glam party wear and everything in between. The site is super easy to use with tons of search options including tall, petite, curvy, maternity and plus-size. And as an added bonus, they even have a vintage marketplace where you can grab old-school 70s, 80s, and 90s pieces from independent boutiques.
ASOS. Free shipping on orders over SGD $20 and delivery within 7 working days. Free express delivery (2 working days) on orders over SGD $250.
BNKR
Innovative fashion retailer BNKR takes Australian fashion and brings it to the global masses with their online shop showcasing clothing, accessories, and footwear for all types of fashionistas. Whether you're into street savvy styles, pretty party dresses, smart suits, or ultra-comfy tees and tanks, they have you covered. And if you know your Australian fashion brands, you'll be happy to know that the carry the full C/MEO COLLECTIVE, Finders Keepers, Keepsake and The Fifth lines.
BNKR. Free express shipping for orders $59 and above, $15 shipping fee for orders below $59.
GRANA
GRANA began when founder Luke Grana stumbled across ultra-soft Pima cotton in Lima, Peru and decided to build a business on the back of this superior fabric. He launched Grana.com with 2,000 Pima cotton t-shirts, and they sold out in just three weeks. Since then Grana has been committed to sourcing the highest quality materials like Chinese silk, Italian merino, and Peruvian cotton and making modern essentials for men and women at highly affordable prices.
GRANA. Free standard shipping for orders over $100 or $12 shipping fee for orders under $100. Free express shipping (delivered in 1 – 4 working days) for orders over $200 and $20 shipping fee for orders under $200.
NET-A-PORTER
Luxury fashion site NET-A-PORTER has been a biggie in the e-tail scene ever since they started offering high-end brands for delivery way back in 2000. Now they're THE place to go for the latest collections by renowned labels like Balenciaga, Gucci, and Fendi, as well as pieces by up-and-coming designers. Extras we love include the What to Wear guide for inspo on the latest looks, 24/7 customer care, and super fast express shipping.
NET-A-PORTER. Express shipping for USD $15.00 and delivery within 2 -3 working days.
Next
Whether you're looking for a killer swimsuit, cool kicks, a cosy winter sweater, or a timeless leather bag, Next has you covered. There are tons of signature pieces to choose from alongside offerings by familiar brands like Ted Baker, Converse, and Abercrombie & Fitch. This is a great place to shop for the whole family, as they have gear for women, men, kids, and infants, as well as cool stuff for the house like linens, cushions, and tableware.
Next. Free shipping for orders over SGD $50 and delivery within 5 working days. Shipping fee of SGD $6 for orders under SGD $50.
MR. PORTER
Style savvy blokes can find the latest designer swag on Mr. Porter, a men's fashion site that offers over 450 international brands like Calvin Klein, Tom Ford, Valentino, and more. You can search for pieces by designer, item, or the newest pieces. Mix and match apparel to kit out your wardrobe, then add accessories like briefcases, watches, and sunglasses. They also have a great selection of men's grooming products.
Mr. Porter. Free shipping to Singapore and delivery within 3 – 4 working days.
REVOLVE
Based in the US, but shipping worldwide, Revolve carries over 700 labels for men and women including big name brands we all know and love and little-known, but soon-to-be-big designers from around the world. We love the clean layout of the website and the fact that you can search by pretty much any category you can dream up. Be sure to check out their sale section for huge discounts on everything from skinny jeans to suede jackets.
Revolve. Free standard shipping on orders over USD $100. Standard shipping takes 8 – 12 working days. Charges apply for postal priority and express shipping.
Shopbop
Get your hands on all the latest trends at Shopbop, a super stylish fashion site that's part of the Amazon group. You'll find only authentic designer merch here by some of the best in the biz, and there are brands to suit all budgets. If you know your style, then head straight to the apparel and accessories by your favourite designer, or have a scroll through their lookbooks for new outfit ideas that you didn't even know you needed.
Shopbop. Free express shipping on orders over USD $100. Delivery takes 2 – 4 working days.
Urban Outfitters
Urban Outfitters falls under the URBN umbrella, which also includes Anthropologie, Free People, and Vetri Family. This is the more street-smart and youthful brand, so you'll find fun, funky, and edgy pieces that not only stay on top of the latest trends, but also create a few of their own. Think cute jumpsuits, cropped denim jackets, eye-catching graphic tees, and cool hoodies. We also love their home collections featuring patterned sheets, vintage-style rugs, and textured throw pillows.
Urban Outfitters. $7.95 international standard shipping fee with delivery in 7 – 10 working days. $24.95 international express shipping fee with delivery in 5 – 7 working days.
*All images sourced from respective brands