Your favorite weekly curation of to-do's for the upcoming weekend is here!
Thursday, January 15
Fat Prince vs Bao Boy Throwdown
The renowned chef Andrew Walsh is pitting his highly-acclaimed, mouth-watering kebabs from Fat Prince against the crowd-favourite, Asian delight- Baos from Bao Boy. This epic cook-off will elevate each establishment's game to a brand new level and we urge you to witness it. With upbeat tunes provided by Singapore's very own Max Verrier, decide for yourself which of the two F&B outlets is more deserving of the crown. Check out their Facebook page for more info here.
Thursday, Jan 16 from 6pm – 12am
Friday, January 17
Bon Iver – Live in Singapore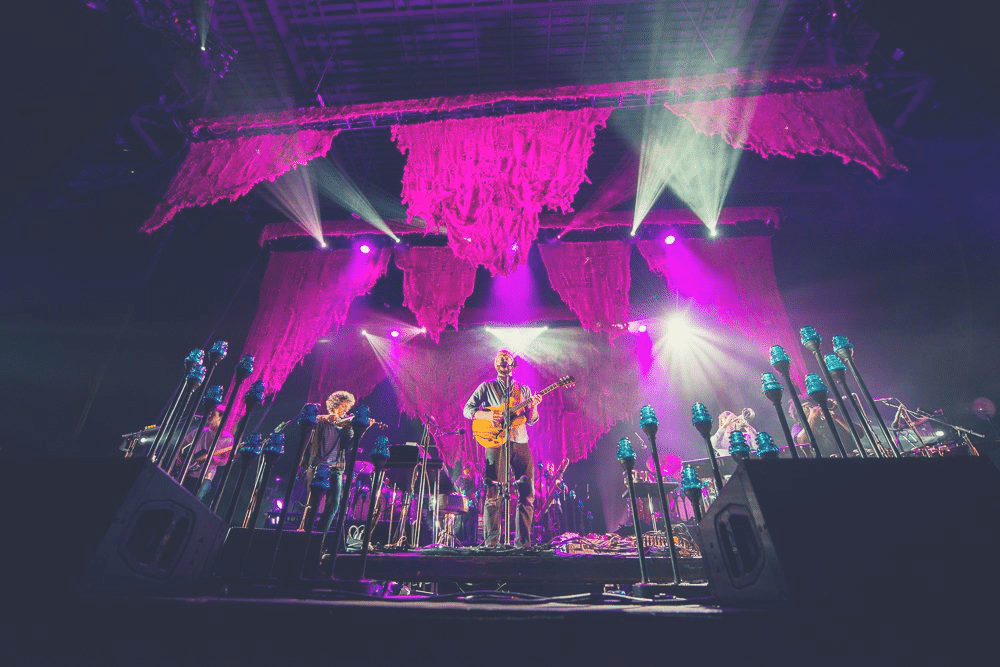 We are delighted to find out that Bon Iver, the hit indie folk band is returning to our shores once again after an even larger rise in fame. With the leading singer-songwriter, Justin Vernon, performing live at The Star Performing Arts Center, newcomers and long-time fans are in for a real treat. With the release of their new album "i,i", their energy has been reported to be impeccable as they continue on with their Asia tour. We strongly suggest you get your tickets ASAP as the captivating show is bound to sell out fast! You can obtain more info on the event's Facebook page here.
Friday, Jan 17 from 8pm – 10:30pm
Saturday, January 18
The Projector 5th Anniversary Film – The Room
What better way to celebrate The Projector's fifth year of operation than by screening one of the historically worst movies to have ever come to light? That's right, Tommy Wiseau, the writer, director and lead actor behind said masterpiece is gracing the screen with his presence this upcoming Saturday. Drop by and partake in the hilarity of this film in honor of the Projector's half-decade mark. More info can be found on their Facebook page here.
Saturday, Jan 18 from 9pm – 11pm
Of Monsters and Men – Live in Singapore
The unique indie folk group Of Monsters and Men are bringing their eclectic mixture of indie folk and pop to the Fort Canning Stage. The Icelandic posse has been on the global come-up starting from their 2011 debut, "My Head is an Animal". You've probably heard them on featured in shows such as The Hunger Games, The Walking Dead, Game of Thrones and Saturday Night Live just to name a few. Come see the masterminds behind our favorite shows' soundtracks perform live and be among the first to hear them perform never-before heard songs off their new album- FEVER DREAM. More info can be found here.
Saturday, Jan 18 from 7pm – 10pm
Sunday, January 19
Sunday Social Market
DJ Zig Zach and Jade Amar's passion project makes a comeback to Camp Kilo Charcoal Club with an even better line-up than ever before. The musician and fashionista only want one thing: a wholesome place for people to eat delicious food, listen to good music and discover local brands and masterful crafters. With that vision in mind came the Sunday Social Club, an event featuring some good ol' House music, artisanal pastries and crafts, fashion accessories and the esteemed hearty roasts from Camp Kilo. Don't miss out on the fun. Check out their Facebook page for more info here.
Sunday, Jan 19 from 12pm – 10pm
Cooking Beats presents Sunday Familia Brunch
After too long of a hiatus, Singapore's off-the-chain series Cooking Beats makes a dashing return to the scene, taking brunch festivities to new heights. Featuring guest Executive Chef Gisela Salazar Golding from Grain Traders, prepare your taste buds for some traditional Spanish and Venezuelan flavors. With music covered by Camp Kilo's regulars YuJin and KAYE, this brunch-tastic afternoon is a not-to-miss event. You can find more information here.
Sunday, Jan 19 from 12pm – 3pm
TWC2 fundraiser: I Dream of Singapore + Salary Day + Q&A
After three consecutive sold-out shows, The Project will be adding another screen of the critically acclaimed films- I Dream of Singapore and Salary Day. Following the lives of migrant workers Feroz and his group of peers, the two films perfectly capture the generally unknown challenges and hardships faced by the group of silent nation-builders. Settle down and immerse yourself into the two masterfully crafted documentaries and rest assured that some of the proceeds will be donated to the Transient Worker Count foundation. Find more info on their Facebook page here.
Sunday, Jan 19 from 1:30pm – 3:30pm